PMC MOVING - SEATTLE
Your Seattle Moving Company
The details and stresses of moving can seem overwhelming. That's why, when it comes to choosing a Seattle Moving Company, residents need a company with the knowledge, experience, and reliability to guide them through the process and ensure that everything moves along as smoothly as possible. PMC Moving has been serving the Seattle area for years, and we offer the kind of in-depth experience, dependability, and professionalism that will take the stress and trouble out of moving.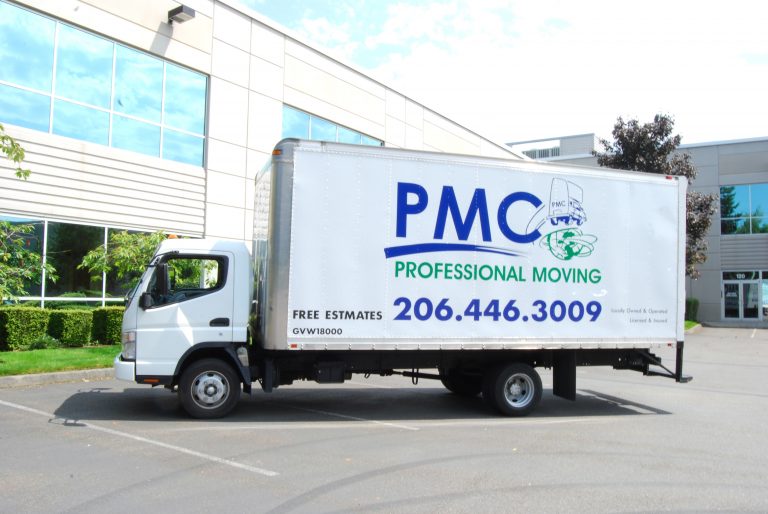 SEATTLE MOVING COMPANY THAT SPECIALIZES IN DOWNSIZING
There are many factors that go into a successful move and proper preparation is the initial step toward a pleasant experience. These services are not always provided by Seattle Moving Companies. PMC Moving LLC offers a variety of moving plans and packages to suit your needs and help you prepare. For instance, we offer packing options where our experts will come to your home and assist in packing all or some of your belongings. In addition, we offer to sort and hauling services, where our trained professionals will come to your home and help you sort through the clutter, separating the items you want to get rid of and hauling them away, thus allowing you to streamline your move. We also provide downsizing services for those individuals moving from a larger residence or office to a smaller space. We'll help you decide which belongings to keep and which to let go; we'll even help you arrange your items in your new place!
COURTEOUS SEATTLE MOVING COMPANY MAKE THE MOVE TROUBLE FREE
At PMC, our well-trained and courteous moving specialists will take the time to evaluate your move prior to moving day, and suggest other ways to ensure a smooth transition. For instance, if you mark your boxes by room or location, unpacking will be a breeze. Also, it's wise to keep an extra box handy during the move for miscellaneous items that you may have forgotten. In addition, we suggest that you don't wait until the house is empty to clean it. By then you may not have the time or the energy to devote to it. Instead, give your house a thorough cleaning before moving day, and then there will be one less thing you have to worry about!
PMC Moving is dedicated to customer satisfaction. Locally owned and operated, we are fully licensed and insured, carrying a valid UTC permit. All our movers are skilled professionals who exercise the greatest care and respect for you and your belongings. We use only the best equipment, and our trucks are clean and very well-kept. Call us today to learn more about our services and to find out what makes us so different from other local movers. Seattle residents can even request a free evaluation and estimate for any of PMC's services!