PMC Moving LLC
---
pmcmovingllc.com
Telephone:
(206) 446-3009
Email:
professional.moving.co@gmail.com
(206) 446-3009
PMC MOVING - MILL CREEK
Your Locally Owned and Operated Mill Creek Movers
Moving can be a stressful experience; especially if you don't have the right Mill Creek Moving Company. Area residents can rely on PMC Moving to take the stress out of relocation. We are dedicated to providing you with the most trouble-free, quick, and efficient move possible. We want to make your move a pleasant experience. All of our experienced movers will get the job done right! We use only top quality equipment because we want to be sure that your items are packed properly and delivered promptly.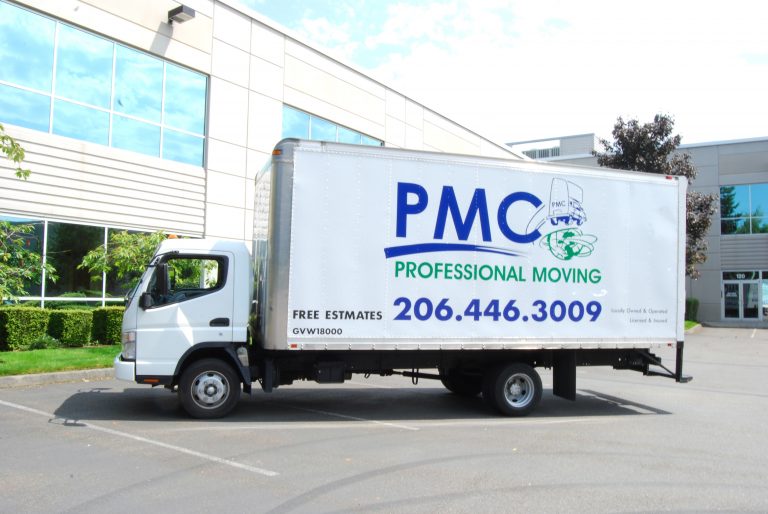 CERTIFIED MILL CREEK MOVING COMPANY
By law, all local movers need to be licensed, insured, and certified through the UTC. UTC certification means that a mover must follow certain laws. So having a permit means you must comply with state standards for safety, service, and insurance coverage. Having a valid permit also means that the moving company must provide services at fair pricing and load/deliver goods and furnishings within a reasonable time frame. If a certified mover violates any of these regulations, a consumer has recourse and is protected through the UTC. Some moving companies, however, don't want to follow these rules and operate without the required permit. This is against the law. More importantly, it leaves unsuspecting people with little or no help if the mover is dishonest, or loses or damage any of their belongings.
WE WANT YOUR MOVE TO BE STREE-FREE
We have an A+ rating with the Better Business Bureau, and no complaints. This reflects our drive for customer satisfaction. All our movers have been drug tested and background checked because we want to make sure that you are provided with the best customer service. Because of this, you can breathe easy knowing that we have your best interest at heart, and will always treat you right.
We offer customized moving packages and other moving and storage services. Because PMC moving is the area's first choice for local movers, call us today to get a free estimate for Mill Creek moving.