PMC MOVING - BOTHELL
Your Bothell Moving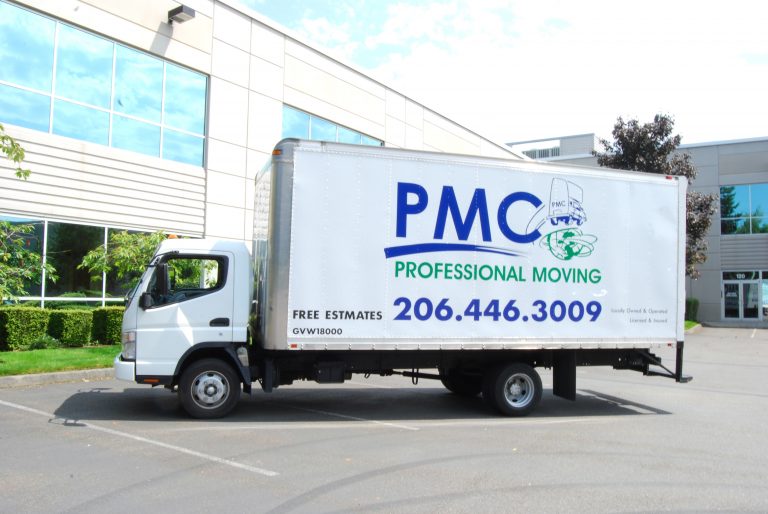 BOTHELL MOVING: WE OFFER PARTIAL AND COMPLETE PACKING SERVICES
Bothell residents often think about many things when hiring a moving company. Things like price, experience, reputation, customer service, and convenience are usually among the top considerations. There are standards in Washington State that every moving company is held to. The Utilities and Transportation Commission (UTC) outlines best practices. THE UTC is the licensing authority for moving companies.  PMC Moving works hard to exceed all expectations when it comes to your moving experience. Our dedicated customer service focused team makes sure that being easy to work with, reputation and competitive pricing are all a part of your move.  We are licensed, carry a current UTC permit, and abide by all rules and restrictions. When it comes to Bothell Movers, the top choice is PMC Moving LLC.
TIPS FOR HIRING A BOTHELL MOVING COMPANY
Does your Mover have a valid UTC Permit?
The UTC recommends several things when you are looking to hire local movers for a home or business. They have made this list available to all residents of the State of Washington.
Local movers may not operate in the State of Washington without a valid permit from the UTC. This rule is designed to protect you. For instance, if a mover doesn't have a valid permit, you can be left exposed in the event of damage, theft, or crooked behavior.
Make sure to get a written, signed estimate before hiring a mover
Please request an inventory and check it to make sure it is correct. It is a good idea to make sure that the lines of communication with the mover are open at all times and to check the condition of your belongings prior to signing the final bill of lading.
At PMC, we faithfully follow all of the UTC guidelines. We provide an estimate that you can depend on. We'll give you a detailed inventory and make sure that you understand every aspect of the move before it's underway. Since we are fully insured so that there are no worries in the unlikely event that any of your items become lost, stolen, or damaged. We request that you check your goods upon delivery to make sure that everything is there and in good shape. You are our number one priority, and the lines of communication are always open. Our friendly, professional movers will treat you with absolute respect and courtesy and are available to answer any of your questions or direct you to someone at the home office who can.
HOW TO MAKE BOTHELL MOVING A WORRY-FREE MOVING EXPERIENCE
For a truly worry-free, hassle-free move, call PMC today and let us show you why we should be your first choice among all local movers. Bothell residents can receive a free, on-site estimate and quote for a custom move that is sure to suit your individual needs. Ask about our specials.