PMC MOVING - EDMONDS
Your Edmonds Moving Company
Moving can be stressful! At PMC Moving we can make the process of moving your things easier! Whether your move is in the same house, building, city or state, PMC is the one to call. We are the area's number one choice for local movers. looking at our reviews you can be reassured that your move will be as easy and as trouble-free as possible when using PMC. You can count on our Edmonds Movers to provide the best possible service and highest quality equipment.  We are proud of our service and our extremely competitive pricing- ask about our specials. We'll not only meet your expectations but exceed them!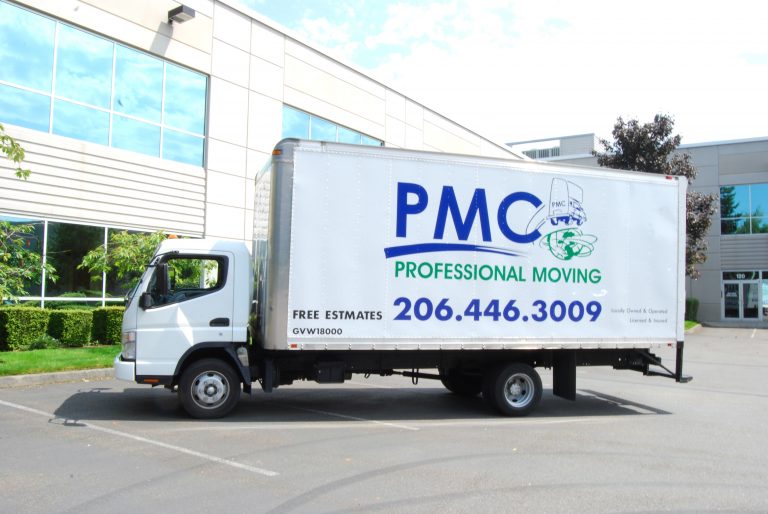 FULL SERVICE EDMONDS MOVING COMPANY: WE OFFER PARTIAL AND COMPLETE PACKING SERVICES
PMC is locally owned and operated. We live here and work here, like you! Don't be fooled by the seemingly discounted pricing offered by some other movers. If you are not careful you could end up paying twice as much as quoted once all the "extras" and add-ons are factored in. At PMC, we don't play those games. We offer a free, in-home estimate so that you know exactly what you'll be paying for any size move.
WE HELP WITH EDMONDS MOVING PROJECTS - BIG OR SMALL
There are no gimmicks or unexpected costs with our estimates or pricing. We offer several options for a customized move.  Our moving services include a team of two or more professional experienced movers, a clean, well-maintained, moving truck, top-quality moving equipment, hand trucks, and heavy-duty quilted furniture pads. We work hard to make sure your furniture is well-protected. Our moving packages also include fuel and mileage so that there are no unpleasant surprises on the bill once we deliver your goods!
WE MAINTAIN GREAT REVIEWS
When hiring a mover keep in mind that Washington State requires all in-state movers to have a valid permit from the Utilities and Transportation Commission (UTC), and for the movers to be fully licensed and insured. This helps protect your rights, by making sure that you have recourse if items are lost, damaged, or stolen during a move.  Any movers that don't comply with these regulations are in violation of the law.  We are licensed and certified movers; so you know that when you hire us, your rights are protected. We have an outstanding reputation for professionalism, top-notch service, and customer satisfaction.  Look at our many customer testimonials!
To learn more about our moving services, talk to one of our courteous and knowledgeable representatives. When you call, remember to ask about our periodic discounts!