PMC MOVING - REDMOND
Your Redmond Moving Company
ARE YOU MOVING INTO OR OUT OF REDMOND?
When it comes to hiring local Redmond movers, people are rightly cautious. This can be due to horror stories that someone you know has told you or just what you hear on the street. It also stems from a strong "do-it-yourself" mentality - is it really worth that much money?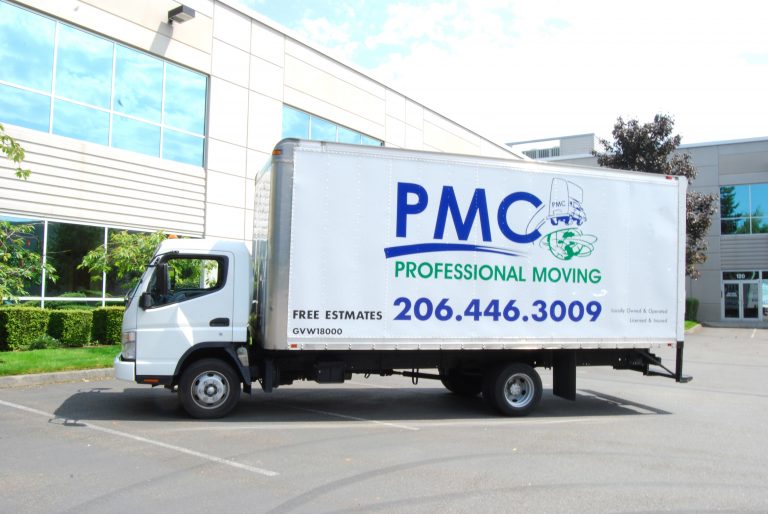 PMC Moving is different from many other moving companies - college-educated and professionally run. We take pride in our genuine work ethic and professionalism and are dedicated to the highest level of customer satisfaction. Our trained, professional movers will treat you and your belongings with maximum care and respect, completing their jobs with speed and care. We use only the best materials and equipment. Our trucks are always clean and well kept. We want to rise above the stereotypes set by other local movers. Redmond residents have come to know PMC and the top-notch service we provide.
PMC PROFESSIONAL MOVING SAVES FRIENDSHIPS
Why is it so important to hire a professional moving company? Why not rely instead on family and friends when planning a move? While calling upon acquaintances may seem like an easy solution, in the long run, it probably won't work out as well as you'd like. Often times, people who say they will come to help you move to fail to show up, or can only stay for a short time. This can be difficult to navigate while remembering that you are paying for a truck by the hour.
Although well-meaning, most people are not well-versed in the proper way to move many items, such as large pieces of furniture and other bulky items. Without the proper knowledge and equipment, many individuals wind up hurting themselves or damaging property in the process. This leaves you short-handed and scrambling trying to figure out how to get your move completed. Usually, moves have a tight timeline, and delays can cost money.
WHY HIRE A MOVING COMPANY
There is also a science to loading a moving truck to ensure that all items stay secure and undamaged during transit, balances the weight on the truck, and which also expedites the off-loading process. Finally, although not intentional, family and friends are often unintentionally distracted from the task of moving by over socialization. It can be easy to stop to relax, talk, have a drink, or eat a slice of pizza. These interruptions can be disruptive to the process, slowing things down considerably.
REDMOND MOVING COMPANY THAT STAY ON-TIME AND ON-TASK
At PMC, our movers are experienced in moving any size household. We know how to move large furniture, appliances, and other bulky items without causing injury to either person or the property. We stay on task, pack efficiently and with care, load the truck properly, and get the job done within the prescribed time. With PMC Moving as your local movers, Redmond residents know the job will be done right and on time.
PMC is among the top-rated moving companies. Redmond reviews tell the story. Call today to get your free estimate and find out more about the many moving services we offer. We have been exceeding expectations for years, and we want to be your choice for local movers.